Posted by Drew Tabke on 1st Jun 2013
Notes on the GPO
Words by Drew Tabke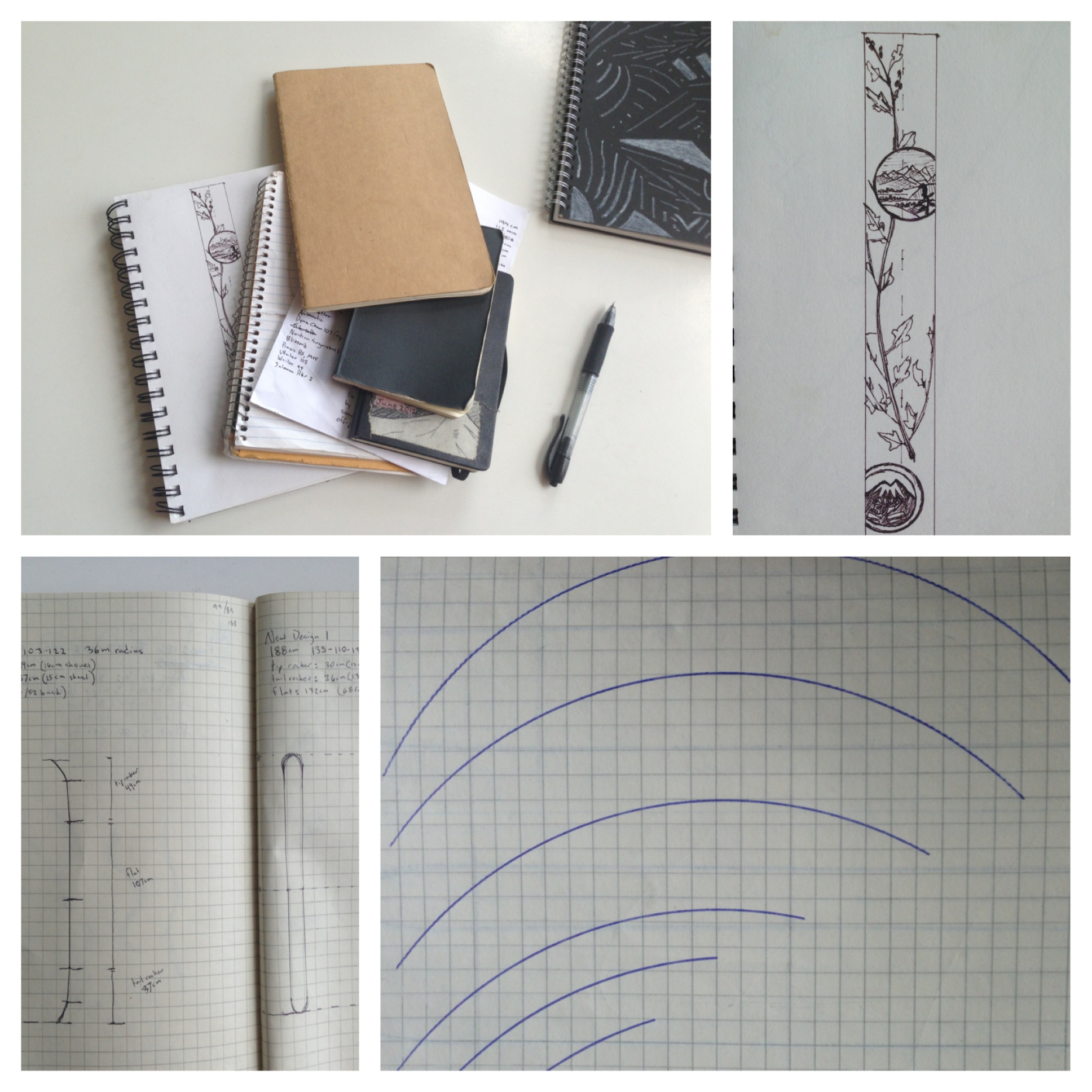 Dreaming, designing and riding a world championship ski…

I stood at the Col de Gentianes of Verbier, Switzerland and watched the orange sunlight retreat up the surrounding peaks. Among them, the Bec des Rosses, the venue for the final stop of the 2013 Freeride World Tour, where I had just won the overall world title.
A river of thoughts was rushing through my head. Ten years of freeride competition filled with adventure and travel and loss and victory constituted my path up to this moment and a parade of voices, friends' faces, and mountains flashed through my mind. In one hand I held the overall champion trophy that I had just been awarded. On the other hand, the skis that I rode at every event of the year: My pro model, the Praxis GPO.
The story that Praxis Skis has played in my career as a skier cannot be underestimated. Since I started riding their Powder Boards in 2007, they've been a steadfast source of support and innovation for me as well as the core group of skiers who support their small brand. Praxis is a puzzle piece that doesn't always fit in to the makeup of the ski industry. For example, as an athlete it has been difficult to secure sponsorship from binding or boot sponsors without committing to a particular manufacturer's ski line as well. But I've always believed that having access to the innovation and quality that a small brand like Praxis offers is well worth giving up a the visibility and contracts that can come with the bigger brands.
That's why it was extremely gratifying to win the 2013 FWT and show people that these skier-crafted skis are not just based on some lofty ideals, but that they really are some of the best performing skis out there. It is important to mention here that Praxis Skis owner Keith O'Meara would never claim that his small brand is superior for any reason other than the quality of the product it is producing. He holds no beliefs as to the morals behind an Us vs. Them, David and Goliath narrative that pits Praxis against the corporate ski manufacturers. The foundation of Praxis Skis is and always has been craftsmanship and innovation.
I've been working with Keith on different ski concepts since I first started to ride for Praxis, testing virtually all the ski models in the line and visiting the factory a couple times a year to see what they had cooking. Keith has been willing to work on whatever loony idea I've thrown his way, and for a while I was focused on getting familiar with as wide of a quiver of designs, traditional or bizarre, as possible. When I won the Freeskiing World Tour in 2011 I used five different skis in as many competitions, including my first pro model, the Protest.
But for 2013 I felt the urge for a totally different approach. Knowing I wanted to really focus on the first year of the unified Freeride World Tour, instead of using several different skis I wanted to have one super consistent ride I could count on the whole year. That was the basis we started with and we sent ideas back and forth over email for months before I finally got down to the Praxis factory in Tahoe in October of 2012. There I was able to hold in my hands all of the past ski shapes and rocker profiles Praxis had put out and compare that to the computer models Keith had assembled according to my concepts. In this environment everything fell into place and we put finishing touches on the shape, rocker and flex in just a couple of days. The crew started building it before I even left, and I had the prototype in my hands a few days after I returned home to Seattle. The GPO, or Giant Pacific Octopus, was born, so named for the deep-sea creature that lives in the waters of the Puget Sound visible from my apartment, with its color-changing ability and astounding intelligence. The original octopus artwork is from a friend in my neighborhood, Ryan Smith.
The first few days on the ski in December at Crystal Mountain, Washington were really exciting. I normally ride Look Pivot 18s, but I mounted that first pair with a Marker Schizo binding so I could slide my center-point back and forth a little bit and find my preferred boot center on the ski. It felt promising right from the first run, and then it was just a matter of waiting for better coverage on the mountains to push the ski farther and farther. It seemed competition-ready, so I took it to the first FWT event of the year at Revelstoke,BC and won with what was maybe my best competition run ever. I sometimes joke that even with five events left on the tour, I won the 2013 Freeride World Tour right then in Canada, such was the confidence I felt being able to compete on a ski of my own making. And if I had a poor showing, Praxis newcomer Lars Chickering-Ayers was there to represent, bringing his GPO to a first place in finish in Kirkwood.
When the FWT season wrapped up in Verbier, my two 1st place finishes (in Revelstoke and Chamonix) and follow-up top ten results were enough to secure me the overall championship. It is definitely meaningful that I took the title skiing on the GPO, but more so for the philosophy of Praxis Skis than for the GPO itself. I think the GPO was the best ski for the moment in time that it was used, and for the skier who was using it. I look forward to skiing the GPO this summer in Chile, and using what I've learned from skiing it to continue conceptualizing and refining the best possible ride.