Posted by Praxis Skis on 5th Mar 2013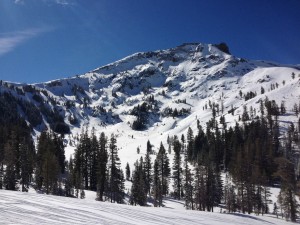 The fourth stop of the 2013 FWT is about to kick off in Kirkwood, California. Mr. Tabke is sitting pretty in first place with a couple of hungry Europeans nipping at the tails of his new pro-model, The GPO. Drew has taken his newly-released-to-the-public ski and completely dominated the early part of the tour season. However, even Drew understands the rarity of three first place finishes in one season with an enormous field of talented and determined skiers waiting to take his yellow jersey.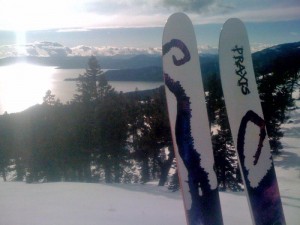 The Kirkwood stop serves as redemption for other Praxis Team riders who have proven their affinity for the venue in past years. Mr. Sean Collin sat on Kirkwood's podium last year and Mr. Kevin O'meara the previous year. Hell, Mr. Lars Chickering-Ayers won the whole damn tour a few years back, so we all know he's game and incredibly capable.
(And, on a Lars-related side note, everyone over here at Praxis is pretty excited to see how these things work…)
Unfortunately, the current snow conditions around the Tahoe region leave quite a bit to be desired, and Kirkwood isn't necessarily an exception. However, Kirkwood's infamous Cirque is a permanently closed zone that only opens for the tour, so competitors should have fairly good conditions. The venue's features tend toward North American style of riding, favoring technical skiing at the top with playful zones in the lower sections, allowing skiers to show their freestyle abilities.
Overall, Kirkwood is going to be an incredible exposition, party, and competition. And since it is the only stop in the good ol' US-of-A, you should probably stop by and witness just how hard all the athletes throw down!
To Lars, Sean, Kevin and Drew, ski fast, be safe and have fun!
Tune into Freerideworldtour.com on Wednesday for a live feed of the competition.