Posted by Praxis Skis on 20th Mar 2013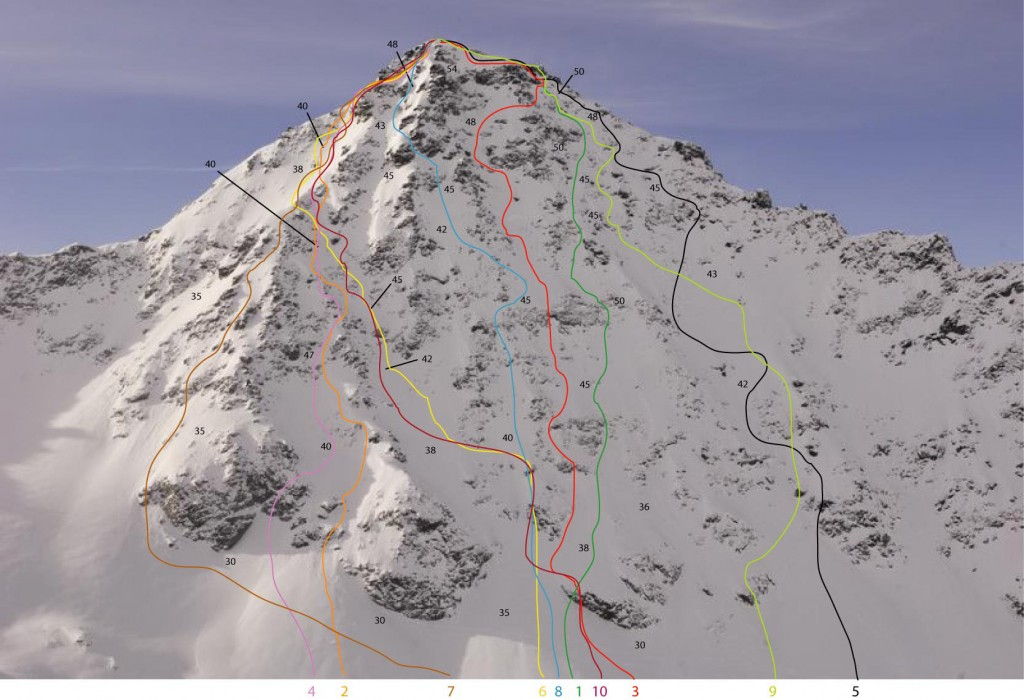 The legendary Extreme Verbier is just around the corner and no one is in a better position to take home the overall top spot than Praxis' own Drew Tabke. With two first place finishes, amongst other consistent results, Mr. Tabke is primed to take the tour title. However, as Drew certainly knows, the Verbier venue, which is the last stop on the tour and considered one of the most difficult faces in the world and is not one to take lightly (See photo right).
The Bec Des Rosses, which is the name of the peak where the event will take place, looks like an impossible mountain to descend on skis; ice axes, crampons, and ropes would be required for the average person to even consider hanging out on this rock-riddled face. However, these athletes are absolutely nothing like the rest of us. They are well-honed, mountain-slaying, winter-assaulting ninjas who thrive in this sort of overwhelming environment.
Master Tabke's weapon of choice this year has been the much talked about GPO. The Great Pacific Octopus allows Drew to eliminate the number of skis he has to choose from when weather conditions don't cooperate; a true one-ski quiver for samurais. Luckily for every one of us that has yet to achieve samurai status the GPO (with your very own flex pattern and top sheet choice) will be available for public consumption along with all of our other 2014 skis sometime in the very near future. Keep a steady eye on Praxisskis.com for some exciting things to come!
The Extreme Verbier competition has been rescheduled to to begin on Friday, the 22nd. So set you alarm clocks now and watch the live webcast over at www.freerideworldtour.com. Get it Drew!!!