Posted by Keith O'Meara on 21st Mar 2017
Why go with custom skis? Are handcrafted skis really better? If you allow the experts at Praxis to handcraft your next pair of skis you will find the answers to these questions. Or simply keep reading for more information on the benefits of custom skis.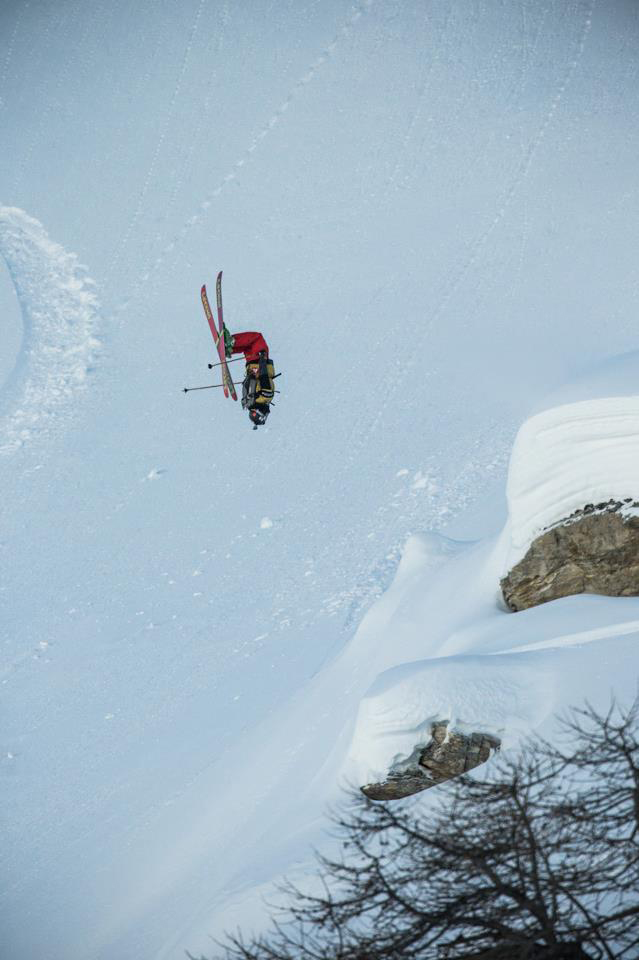 The idea of "custom skis" has progressed wildly in recent years. Being on the forefront, we developed Praxis and our first ski production facility over a dozen years ago. We were simply freeskiers with an overwhelming drive and passion to evolve our sport of skiing. Considering the rich and long history of skiing, that seems like a bold statement. But, at that time the term custom skis barely existed, and the ski industry was ruled by a monopoly of only a few large brands. These mainstream brands were running their stock products through a brainwashed system of reps and brick and mortar ski shops. The "freeskier" didn't have a voice. As freeskiers of the time we were not happy with the skis we could purchase and the movement was set in place for change.
Step forward ten years and the ski industry has flipped full circle. Now we are looking at an industry flooded with independent ski builders. Some days it seems every ski bum with a garage is cranking out their own brew of boutique skis. The freeskiing movement has been enlightened with a new confidence. Skiers no longer look to large corporate owned brands for the next best ski, nor do they swallow up the BS that some marketing firm sticks to that ski. Skiers now have a new understanding of the shapes, sidecuts, materials, flex, and construction of what's on their feet. Probably a good thing considering we are all sliding down some ridiculously steep and sketchy mountains on them. It is this new understanding of ski design, materials and construction that has brought an appreciation to the benefits of custom skis.
Praxis Custom Skis are tailor made to fit you personally. We are not only letting you stick some pretty graphic on our already manufactured ski. No, we work with the skier to modify our skis to be a better fit for you personally. It starts by selecting one our pre defined, tested and proven ski shapes, and from there you can modify that ski build to fit your needs. What's your height and weight? Skiing ability? What regions and resorts do you ski at? How often do you ski? What aspects of the mountain do you seek out? Will this be a touring ski or a resort ski? Maybe you like to go fast, maybe you like to make a lot of turns, or maybe you hide out in the trees. This is the kind of info we want from you to help us create the best custom ski for your needs. We are readily available and eager to have a conversation with you to help determine what custom options are best for your next pair of skis.
At www.praxisskis.com our custom order process allows you to adjust the flex of the skis, width of the skis, choose from several available core options, a variety of build ingredients, wood veneer tops, graphic options, base options, and more. All of this comes together to be a unique custom ski made to order for you personally.
No skier is the same so why should skis be built to only one specification? Maybe that mass produced corporate ski made in China happens to be right for you, or maybe we can make you a pair with a better fit. If you are planning to sign up for a spot on the Freeride World Tour and huck 50 foot cliffs you might want to talk to us. We can help. If you are trying to make that perfect touring ski, eager to find that perfect balance for weight and performance, we can help. From intermediates looking to step up their game to experts looking for a better experience at the resort, our custom ski options can help you improve your skiing experience.
Its ski construction not rocket science! The soul and culture that has always been present in skiing is now more powerful and comes alive on your custom skis. When I started building skis, I studied surfing. Not because I was a surfer, but because I related what was going on in the surf culture to what was developing in the ski industry. The personal relationships and conversations between the shaper and the rider are important. The community is strong in both sports, reliant on each other to persevere over the elements. Understanding how the basics in design, shape, size, rocker, sidecut, flex, core and construction are going to make the ski a better fit. These aspects have helped the skier and the sport to progress to new levels.
With all that is great about custom skis there is still something to be said about the good old tried and true. For most skiers going after a full custom ski shape is too overwhelming, expensive and not necessary. For others, they want to see a ski that has proven itself. For instance, the GPO, a world conquering freeride beast. Now that's something you can get behind. So we've found that modifying the tried and true shapes to fit a skier's ability, weight, style, and preferences can be a great thing. These are basic and most of the time obvious adjustments to a standard ski, that are going to make the ski perform better for the unique person planning to descend sketchy, steep and slippery mountains on it.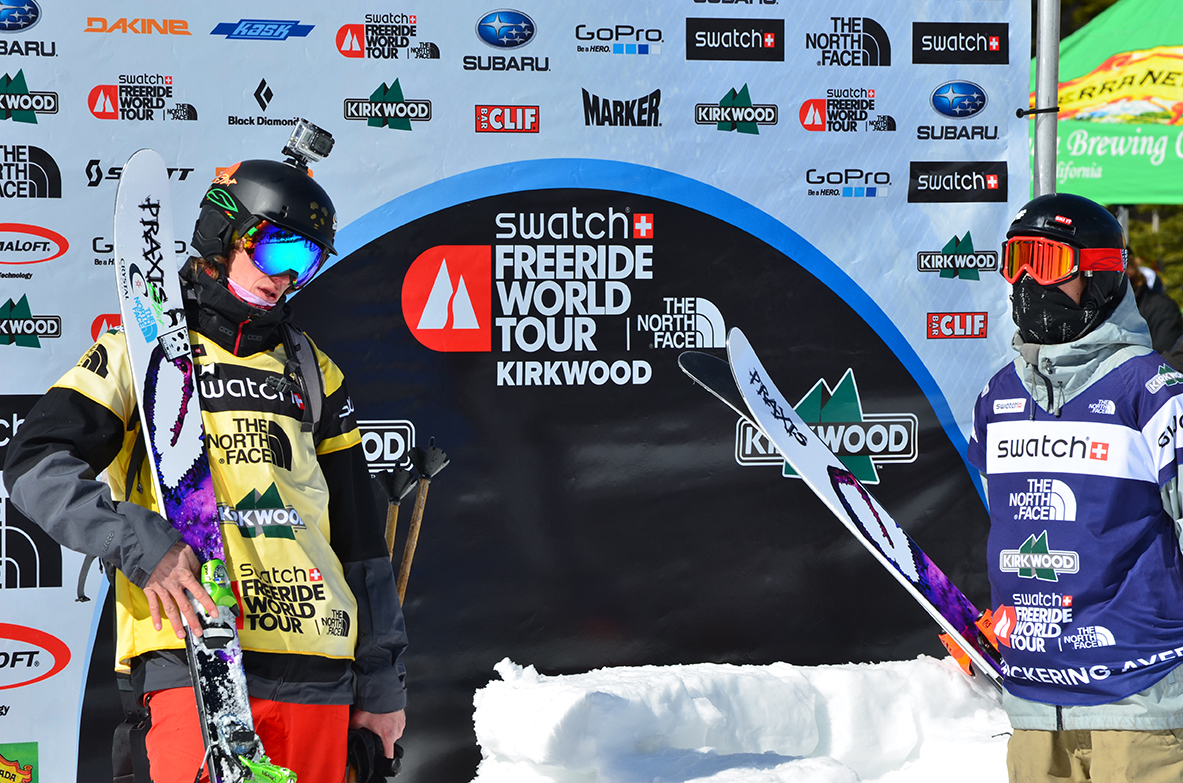 Maybe you want to make one of our popular ski models such as the Protest friendlier for powder touring. If you're planning to put a light tech binding on them and milk fresh powder turns day after day in the backcountry, why not lighten up the ride with a UL core and enjoy the tour up and down the mountain?! Or maybe your jumping big cliffs into deep powder and hoping to stick the landing and straight line out…you are probably going to want a ski with a stiffer flex and bomber construction. These simple adjustments are part of our custom build process and allow our standard designs to be modified to better fit your needs.
So do you need a PHD in ski theory and design to make your next pair of custom skis? NO. We are here to help in the process and with a few conversations and simple questions we can detail the best options for you. The basic info such as height, weight and ability tell us a lot. Next we will look at what you want from the ski. Are you filling out the quiver and adding the fat powder ski or are you looking for an all mountain ski that you can use every day? Then we will want to consider the resorts and conditions that you typically ski. Maybe chat a little about the areas on the mountain that you seek out. Generally when I'm fitting a ski to a skier the standard edition ski that we have sitting on the shelf is not my first choice. You'll hear me say, "Well, I really like this ski for you but its way too stiff and heavy for what you want". Or "this is a good shape for what you want from the ski, but we should build it out with an ultra light carbon core to save weight since you will only be touring on it". However, on occasion the one we have in stock and sitting on the shelf is the perfect fit, well if you like the graphic.
As you can see there are a lot of benefits from having your skis made custom by someone you trust. It's not rocket science but it's not easy. Our unique process is a combination of engineering and art. We understand that your skis are the paintbrush that you use to carve your art into the mountains. Skiing takes you places that you never dreamed possible. Dropping in you are flirting on the edge of existence in a surreal calmness, which is impossible to explain to someone that hasn't experienced it. We understand. And having something that you trust on your feet is essential, we thank you for putting your trust in Praxis Handcrafted Custom Skis! Proudly made in the USA.