Posted by Praxis Skis on 1st Mar 2012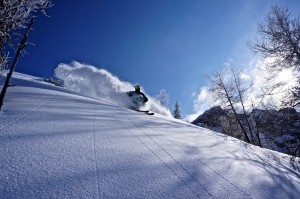 As Drew Tabke puts it, "It's going to be a close competition between Sam Smoothy and I in Verbier." After a dominating win in Fiberbrunn, Austria's venue, Drew currently sits in second overall, just behind New Zealand's Sam Smoothy. Tabke took the top spot by mixing "high-level big mountain skiing with smooth freestyle tricks in his typical trademark style." By spinning a massive 360 followed by a smooth backflip, Drew truly defines the new direction that big mountain skiing is going. The Verbier stop of the FWT is the crowning jewel of the entire year and with incredible momentum going into the final stop, Drew is sitting in prime position to take the title. Praxis, Utah, Washington, and hell, even Hawaii is rooting for Drew! Kill it buddy!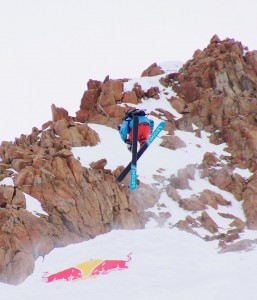 And, in other Praxis Team news, the only other skier fortunate enough to wave the Praxis flag, Kevin O'Meara, is sitting pretty in 6th place on the Freeskiing World Tour.
As a small, independent ski manufacturer we are proud to have guys like Kevin and Drew representing Praxis on an international level. Not only are they two of the most incredible skiers in the world, but both guys bring a humble personality and a passion for progressive skiing that is a breath of fresh air in today's ski industry. Thanks fellas and keep doing what you're doing! World Tour. Kevin, like Drew, has an amazing ability to throw huge freestyle tricks in technical, big mountain terrain. Kevin's next competition comes next weekend at Snowbird. Typically, during a normal North American Winter the Snowbird stop of the FWT takes place last. However, due to below average snowfall a number of events on this side of the pond have been postponed or canceled all together. After the Bird, look out for Kevin to be on the Kirkwood podium again in the early days of April! Stay tuned for the live stream that is normally provided at freeskiingworldtour.com…it should be quite a show!